Why use The Chesapeake Bay Group Specialists of IsaBell K. Horsley Real Estate, Ltd.?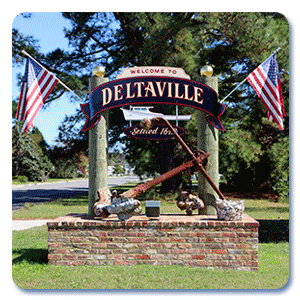 Extensive training and experience and dedication to providing clients with the best possible Real Estate experience
Local extensive knowledge of the Middle Peninsula and Northern Neck and surrounding regions
Members of VAR, NAR, REBAC, CBRAR, NNAR
Internet Advertising on over 100 websites including Google, Trulia, Yahoo, Zillow, Homes, Front Door, Yahoo, Hot Pads, Luxury Homes, Realtor.Com
Real time personalized emails of new listings for our Home Buyers
Real time Market Snapshots for our buyers and sellers
Aggressive professional marketing including Featured Homes upgrades at Realtor.Com and is a Zillow Premier agent
Full color brochures available in client homes and personalized immediate feedback to sellers on showings and advertising
 

The Chesapeake Bay Group Specialists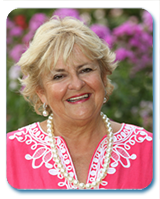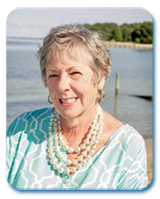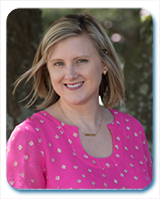 The specialists support Neena Rodgers and IsaBell K. Horsley Real Estate, Ltd. in all real estate endeavors. Our group is totally focused on your real estate needs. Always available and committed to providing superior service, we are committed to your satisfaction Our agents have extensive waterway and Chesapeake Bay lifestyle experience and keep up with all current trends and laws affecting you the consumer. All of our specialists have in depth experience in all facets of the real estate transaction, which ensures a smooth, trouble-free real estate closing.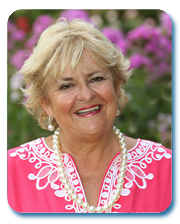 Neena Rodgers




Realtor, ABR
Phone: 804.436.2326
Email: neena@rodgersandburton.com

"I have achieved my Platinum status and recognition as our company's top sales agent by knowing my market and by listening to my clients. I am a REALTOR® and proudly display my ABR® designations."
Full time professional realtor with

over 20 years experience

along with her group of agents has completed 500 transactions valued at over $300 million in real estate sales

"Accredited Buyer Representative" (ABR)

– This designation is the benchmark of excellence in buyer representation. The Real Estate Buyer's Agent Council (REBAC) of the National Association of Realtors awards this coveted designation to real estate practitioners who meet the specified educational and practical experience criteria

Neena has served on the Board of the Chesapeake Bay and Rivers Association of Realtors multiple times

Charter member of the Chesapeake Bay and Rivers Realtor Association's Honor Society

Consecutive Platinum Producer in both the Chesapeake Bay and Rivers and Northern Neck Association of Realtors
Twice been awarded the honor of "Realtor of the Year", which is based on sales volume and client satisfaction
Neena is the

top producer

at IsaBell K. Horsley Real Estate, Ltd.
Learn more about Neena Rodgers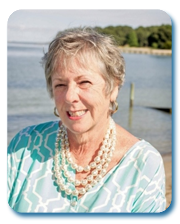 Peggy O'Neill




Realtor,Listing,Marketing,and Transaction Coordinator
Phone: 804.436.5185
Email: peg@rodgersandburton.com




Full time professional real estate agent with

over 12 years experience

, Peggy enthusiastically supports the portfolios of Neena Rodgers, The Chesapeake Bay Group, and IsaBell K. Horsley Real Estate, Ltd.

As a Realtor and technical support, Peggy plays an integral part in the website development, marketing, advertising, transaction management, and training for the group

Peggy has extraordinary local knowledge with emphasis on waterways and accessibility

Committed to a platinum standard of excellence in client relationships and service, Peggy is focused on operations and is involved in all facets of the real estate transaction for the group to ensure a smooth, trouble free real estate closing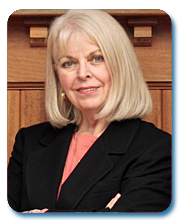 Sandi Lent




Realtor
Phone: 804.694.6101
Email: sandi@riverteamrealty.com
With a career that spans 20+ states and thousands of transactions, Sandi has devoted her career to residential real estate. Whether a waterfront home, a country cottage, historic properties or an urban condominium, Sandi approaches every assignment with an analytical point of view and a goal of negotiating the best outcome for her clients.
Recognized for her straight forward, results-based approach, she has earned the trust and confidence of her clients and fellow agents alike. Hands-on, white glove service is her trademark.
Sandi's previous experience includes over two decades as Partner and Principal Broker for Garrison Partners, a full-service residential sales and marketing firm, with clients and properties in Virginia and many states around the country. As an executive with a national design firm in New York, she directed the interior merchandising and décor for hundreds of for-sale homes on the Eastern Seaboard and Midwest.
Sandi and her husband Tim have called coastal Virginia home since 2001 and built on the Piankatank River in Hartfield. An avid gardener, she earned her Master Gardener designation and continues to design her own gardens and landscapes, much enjoyed by their children and grandchildren.
She holds the coveted designations of MIRM, Master in Residential Marketing, from the National Sales and Marketing Council of the National Home Builders Association.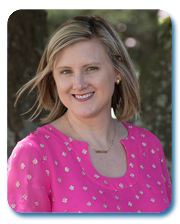 McKann Payne




Realtor
Phone: 804.815.4192
Email: mckann@rodgersandburton.com

McKann was born in Urbanna, Virgnia and raised on the Middle Peninsula. Having lived and loved the area since birth, she is uniquely suited for success in the real estate business. In addition to her in-depth understanding of the geography, she has keen insight into managing the expectations and needs of her clients. McKann has an astute eye for design and the knack for seeing potential where others do not. McKann's acumen for details, superb organizational skills and can-do attitude have earned her loyalty and respect from all who know her.
Prior to entering real estate, McKann was an accomplished educator in Middlesex County and at Ware Academy for many years, where she was recognized as a master educator with superior communication skill. She brings this invaluable experience to the her chosen profession as a Realtor, working tirelessly to ensure her clients receive the best result possible when buying or selling properties.
A graduate of James Madison University, McKann and her husband, Chad, live in White Stone on Carter's Creek with their son, Colin, a middle school student at Ware Academy. When not working with clients, McKann can be found in her garden, kayaking the creek, or cruising the Rappahannock River with friends and family.